Fly Tying Yellowstone
Hatches Vol. II DVD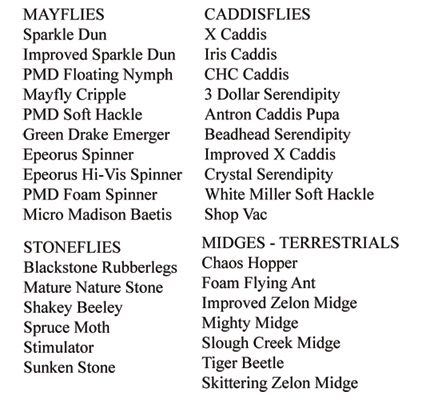 Yellowstone Media presents our latest fly tying DVD, "Fly Tying Yellowstone Hatches Vol. II". Featuring 33 of the latest most effective fly patterns to fish the selective waters of the Yellowstone area. These patterns are so effective they are used extensively throughout the world if you can find them.
Now for the first time on video, fly tier's will know how to tie the patterns featured in the best selling "Fly Patterns of Yellowstone Vol 2 " by Craig Mathews and John Juracek The patterns in this DVD are tied by master tiers Craig Mathews and Bucky McCormick.
This DVD is in widescreen very high quality format and plays on both DVD player and a computer's dvd player.
Craig intoduces and ties each of the flies with the exception of a few created by Bucky. This dvd explains the important attributes and effectiveness of each fly pattern.
The X Caddis is one of the 33 fly tying patterns featured in
"Fly Tying Yellowstone Hatches Vol. II"

---
Customers can order using your Credit Card.
All orders are safe and secure.